Protect Your Investment with the Ford Protect Premium Maintenance Plan
When you buy a Ford vehicle, you're not just buying a vehicle - you're purchasing an investment. Like every important investment, you'll want to protect the purchase and ensure you don't miss out should anything happen to it. At Courtesy Ford, we're happy to provide the peace of mind you deserve. With the Ford Protect Premium Maintenance Plan, you can add an extra level of protection to your new Ford F-150 or Explorer today!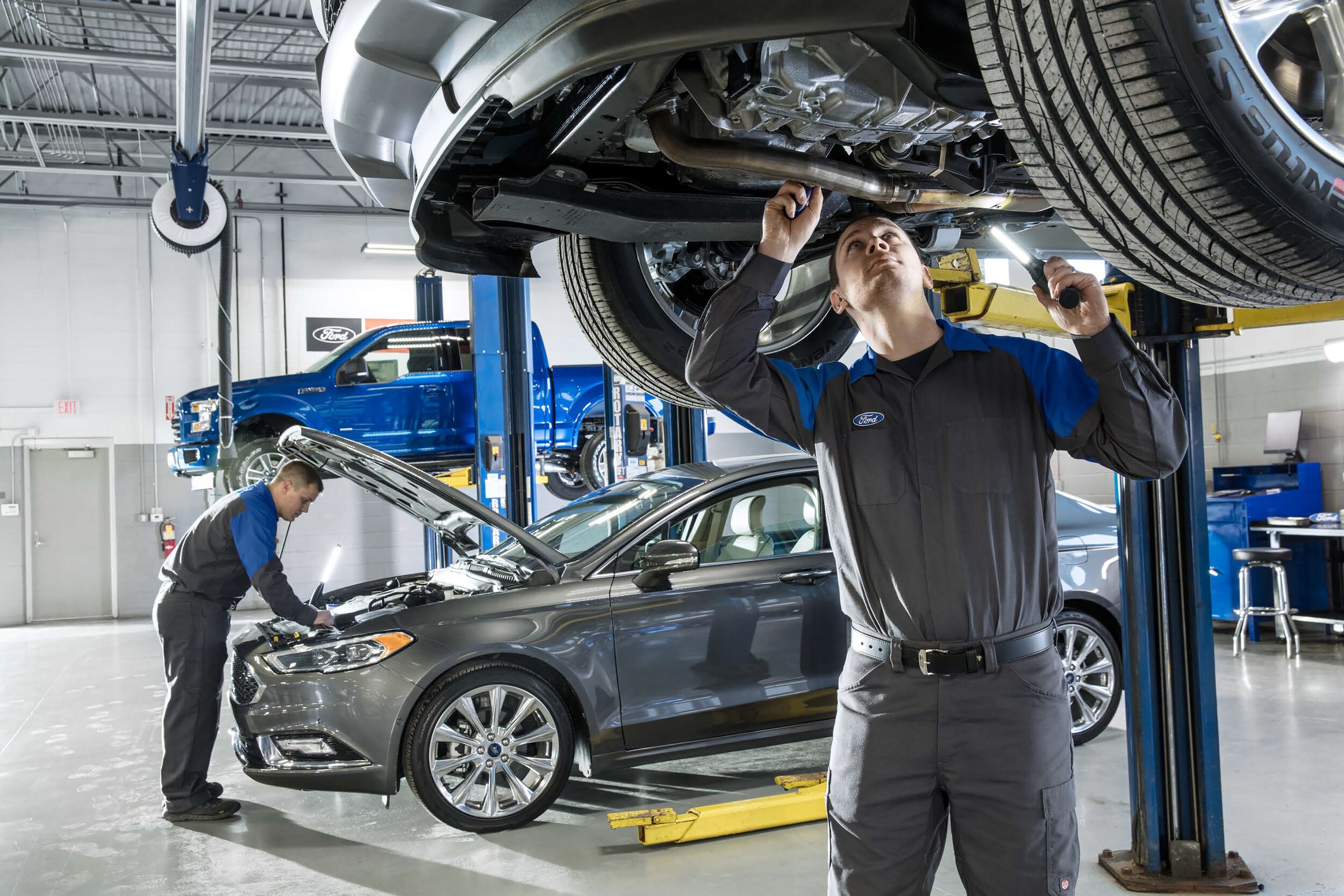 What Can the Ford Protect Premium Maintenance Plan Do for Altoona, PA Drivers?
As a level of help for your new vehicle, you can add this comprehensive maintenance plan that covers manufacturer-recommended maintenance services. This plan includes many normal wear items you will come across in your vehicle ownership experience.
You can choose the service interval that fits your lifestyle, with plans that start at 5,000, 7,500, and 10,000 miles. You'll be able to lock in your future maintenance costs at today's rates without worrying about changing costs down the road.
A properly maintained vehicle will last longer than one that doesn't receive a close inspection by factory-trained and certified service team members. Regular maintenance programs can help your vehicle run efficiently and catch issues before they become expensive problems. Not only can it prevent unexpected failures, but regular service can maximize efficiency and improve resale value when you want to move on from your current model.
When you take advantage of the Ford Protect Premium Maintenance Plan, our Ford service experts will take care of your Ford EcoSport or F-250 today! We'll perform a multi-point inspection to determine your vehicle's needs and ensure we take care of you today! The best part? You won't need to pay extra with this additional maintenance plan! Contact us to learn more about how you can save.
COVERAGE INCLUDES
The Premium Maintenance plan from Ford Protect gives Altoona, PA drivers help with routine inspections, preventative care, and replacement of normal wear and tear items that need regular care. These services can include:
Engine oil and filters
Multi-point inspections
Brake pads and linings
Engine belts, coolant hoses, clamps, and O-ring seals
Spark plugs
Clutch discs
Tire rotations
Wiper blades
Shock absorbers/struts
Diesel exhaust fluid fill at the time scheduled maintenance is performed at dealership
MULTI-POINT INSPECTION
At each service interval, your vehicle undergoes a comprehensive multi-point inspection as indicated in your Owner's Scheduled Maintenance Guide:
CHECK FOLLOWING SYSTEMS/COMPONENTS:
Operation of horn, interior lights, exterior lamps, turn signals, and hazard and brake lights
Windshield washer spray, wiper operation and wiper blades
Windshield for cracks, chips and pitting
Radiator, heater and air conditioning lines for leaks and damage
Engine air filter
Oil and fluid leaks
Exhaust system (leaks, damage, loose parts)Steering and steering linkages
Shocks/struts and other suspension components for leaks and/or damage
Accessory drive belt(s)
Clutch operation (if equipped)
Tires for wear and proper air pressure
CHECK FLUID LEVELS AND FILL:
Transmission (if equipped with a dipstick)
Brake reservoir
Power steering
Coolant recovery reservoir
Window washer
Diesel exhaust fluid (if necessary)
WHY BUY A PREMIUM MAINTENANCE PLAN?
How can we help?
* Indicates a required field