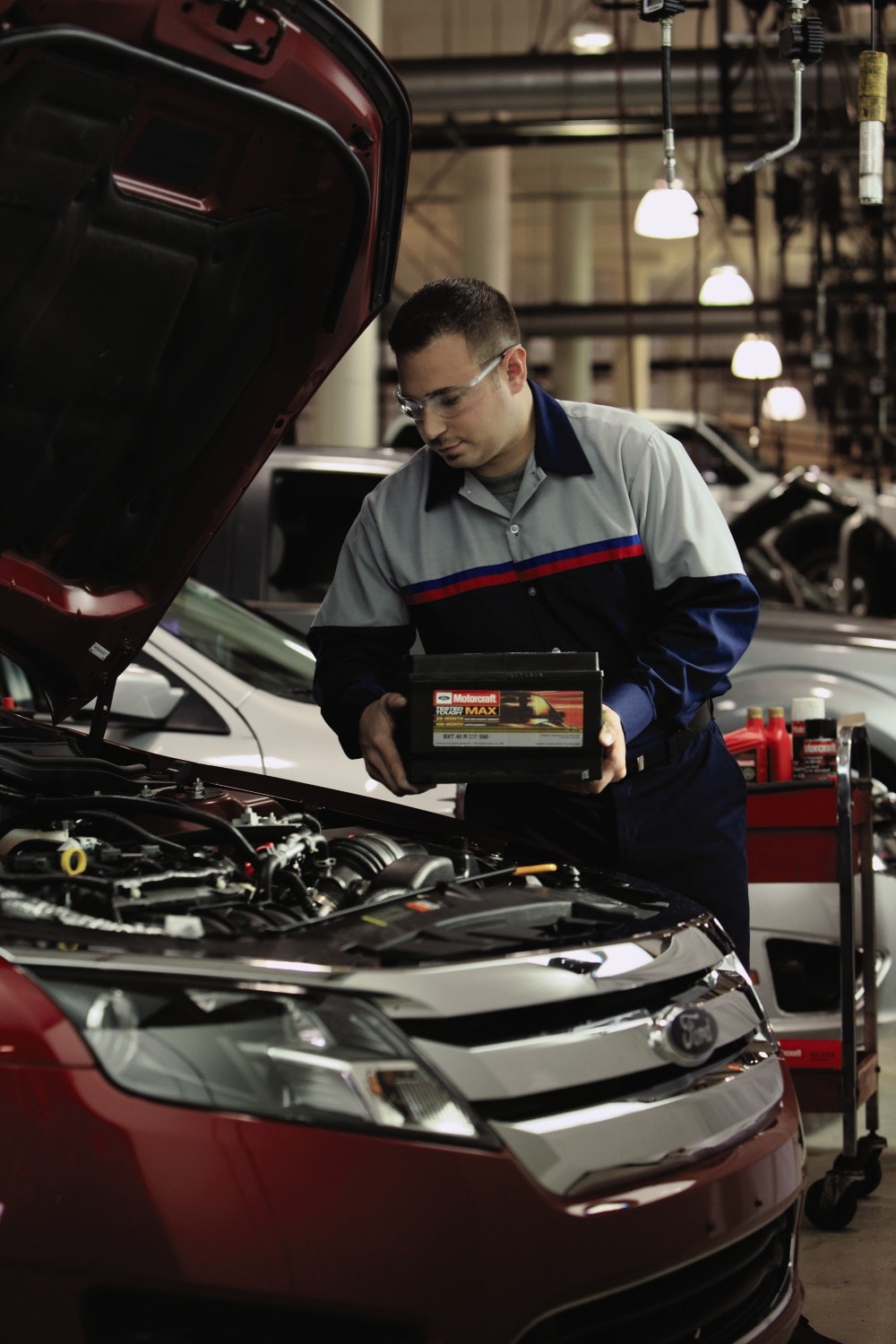 ?
It's important to think about quality when your vehicle needs to be serviced. Not only do you want to use technicians for the job that knows what they're doing, but the parts being used need to be the real deal. Ford parts are the only way to go if you have a Ford vehicle of any model year. If you bring your vehicle into Courtesy Ford for service, we'll source OEM parts specifically for your automobile. This will ensure that your vehicle is going to run smoothly and reliably for years to come.
Getting the Right Fit, the First Time
There are so many different makes and models of vehicles on the market right now. Meaning there are many different sizes of each part. If you were to use something that wasn't quite the right fit, this could lead to some pretty serious problems that could be expensive to repair.
Aftermarket parts are a big contributor to this problem. They often seem like they fit, but there may be a slight difference. That's why we always turn to Ford for all of the parts we need at our service center. If we don't currently have the part that's needed for your repair, we'll be sure to source it right away.
Warranties and Coverage Protection
Each OEM part that comes with Ford is backed by Ford protection. If anything were to go wrong with that part or it would need to be replaced again, Ford would provide warranty coverage. You wouldn't have to pay for the part or service again. We rarely see this occur, but it's important that our Altoona, PA clients have peace of mind when it comes to their automobile's integrity and safety.
If you're noticing that something isn't quite right with your vehicle, we encourage you to make an appointment at our service center in Altoona, PA. Our knowledgeable technicians can quickly diagnose a problem and determine what needs to be done to repair the issue. You can rest assured that we will use only Ford OEM parts for the job, so it's done right the first time.